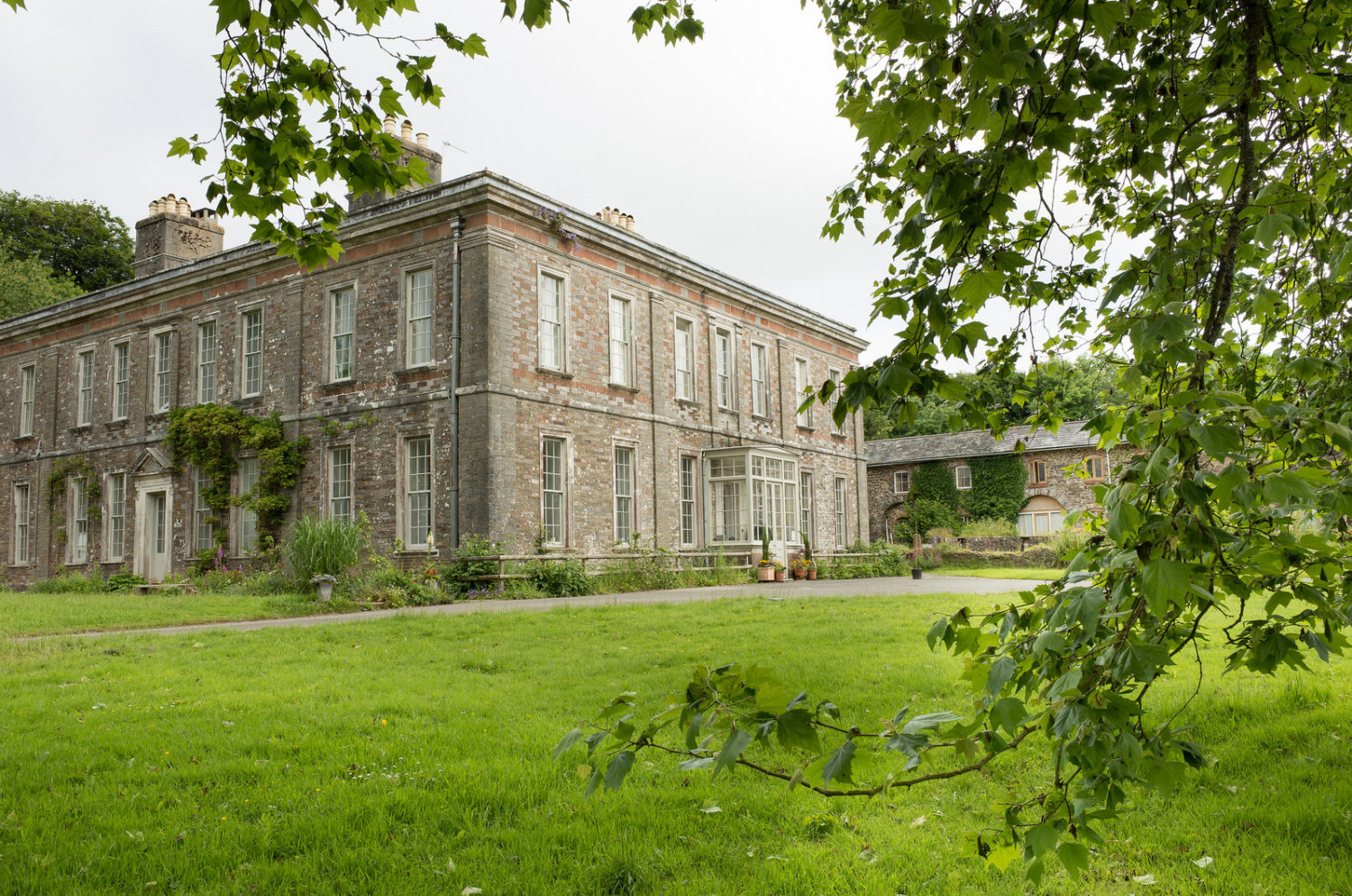 Daniel McGowan, Head of Training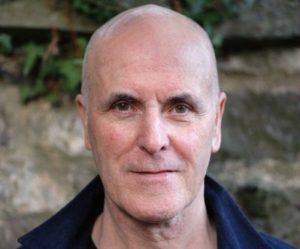 My involvement with the Alexander Technique goes back to 1976 when I had my first lesson in Glasgow, Scotland. The history of my experience is as follows :-
1976 to 1980 :- Regular lessons with Jeanne and Aksel Haahr who studied under Walter Carrington in London. Walter Carrington studied under F.M Alexander and took over F.M's training course after he passed away in 1955.
September 1980 to July 1983 :- I undertook the 3 year training course for teachers at the Alexander Technique Training Centre (A.T.T.C) in Dartington, England. Jeanne and Aksel Haahr were the Directors of this centre, which was run in association with Dartington College of Arts.
July 1983 :- Qualified as a teacher and started teaching immediately. I was offered a post by Jeanne and Aksel as a teacher at the A.T.T.C. I gladly accepted and began this work in September 1983.  Since then I have always been a training-course teacher.
September 1983 to July 1988 :- Assistant teacher at the A.T.T.C.
September 1988 to July 1990 :- Assistant Director at the A.T.T.C.
September 1990 to December 1999 :- Director of the Ausbildungszentrum für F.M
Alexander Technik – Berlin, Germany.
During my ten years as Director, 42 students took the 3-year training course and qualified as teachers.
Since January 2000, I have been teaching in Totnes, Aberdeen, Berlin and the Dartington International Summer School of Music. (Summer School since 1983).
My partner Sarah Paice and I are co-founders and Directors of C.C.A.R.E – Centre for Constructive Awareness and Related Education.
To date, 36 people have qualified as teachers from this course (see below for a full list).
As well as having 26 years experience as a training-course teacher and Director, I have also run a successful private practice, teaching members of the public in a one-to-one situation. I have taught the Alexander Technique in England, Scotland, Germany, France, Brazil, the Canary Islands, and in the United States of America. To date, I have introduced and taught the Alexander Technique to individuals and groups. To date the total is around 15,000 people.
In addition, I have, for the past 26 years, taught the Alexander Technique at the Dartington Summer School of Music, which takes place at the Dartington College of Arts, in Devon, England. This work entails teaching singers and musicians of many nationalities on a one-to-one basis. I also give workshops and lectures to groups.
Over the years I have also given introductory workshops to doctors, musicians and the general public, as well as giving evening classes for beginner groups.
When I moved to Germany in 1990 to direct the Ausbildungszentrum, I prepared abridged versions of F.M's four books for studying in class. This I did to help the students whose first language was not English to understand F.M's writings. One of my abridgements, "CONSTRUCTIVE CONSCIOUS CONTROL" has since been published by "THE PAUL BRUNTON PHILOSOPHIC FOUNDATION" situated in the state of New York, U.S.A.
I have also written a book entitled "CONSTRUCTIVE AWARENESS" subtitled "ALEXANDER TECHNIQUE and the SPIRITUAL QUEST", which was also published by the same foundation.
In my 26 years as a training course teacher and Director, I have developed and taught "holistic anatomy", which means anatomy related to general good use and co-ordination of the human organism. My background in engineering and structures has proved invaluable in understanding the body as a mechanism.
In August 2000, I completed my second book, entitled "GOING MENTAL." I published this book myself in January 2002. It features the Alexander Technique in relation to the theory of mentalism, as well as a detailed description of "holistic anatomy" mentioned above. In other words, it combines the practical with the philosophical approach to daily living.
Lastly, I am a professional musician and singer/songwriter; a most enjoyable part of my life.
LIST OF TEACHERS QUALIFIED AT THE CENTRE FOR CONSTRUCTIVE AWARENESS AND RELATED EDUCATION (C.C.A.R.E) FROM 2002 TO 2017
Lisa Hooton,  Maggie Taylor, Marcia Green,  Tessa Jane Holloway
Glenys Wheaton, Linda Falle,  Martina Kaucka,  Mel Appleford
David Ellison,  Rosie Ferguson
Jim Woffenden,  Sue Wright,  Susan Janet Kerr,  Tonia Gooderham
Christopher Mockridge,   Dawn Robinson,  Sarah-Linda Mugan
Jodi Canti, Nina Swan
Diana Kay Cady, Susan Marsh, Janet West
Uwe Paul, Rebecca Howard
Michelle Hilliard, Niclas Lundqvist
Jenny Quick, Lizzie Feltham
Carolyn Butt
John Bright, Matthew Needham, Francis Barriball
Lauren Woodford
Christine Gordon, Kevin Mackay
Rebecca Rees
LIST OF TEACHERS QUALIFIED AT THE AUSBILDUNGSZENTRUM FUR F.M ALEXANDER TECHNIK (A.Z.A.T) FROM 1990 TO 2000.
Andre Theriault, Annette Lange, Cornelia (Mitro) Vits, Dieter Preuss,
Irmel Weber, Monika Scholz, Neidhart Bousset, Renate Steininger,
Stefanie Sebastian, Ulrike Oerter, Uschi Wienholt, Veronika Lebau.
Anke Dau, Angelika Unger,  Annette Brockgreitens,  Barbl Kellner,
Gerda Torring, Gunda Fielden, Hannalore Hofmann, Helmut Rennschuh,
Hannalore Milenkovic,  Heike Sheratte,  Irmela Bogatu,  Marlis Fellinger-Michel,  Sabine Melzer,  Saskia Draxler,  Thomas Gwiasda.
Antje Wurfel, Christine Guillet,  Dorte Schmakowski,  Elke Ballwieser,
Hans-Juergen Neumann, Jordana Schramm, Katharina Rolff, Linda Gaylord,  Michael Benter,
Sonia Wagemanns, Till Polmann, Ute (Uli) Seyfarth-Silbermann,
Vassiliki (Vicki) Panagiotaki
Annette Forster, Christa Borsch, Christina Fluger, Klaus Schumann,
Mario Ohler, Nico Mastrokostopoulos
Contact Details
Danny McGowan:
01803  862 899
07891 296 456
Centre For Constructive Awareness
And Related Education (CCARE),
Bowden House Community,
Totnes,
Devon,
TQ9 7PW
United Kingdom.